Media
News & Events
KDC Wins a 2018 Golden Fork from Golf Magazine
KDC won a 2018 Golden Fork from Golf Magazine to start year off right. The Golden Fork is the ...
To see the article, click here.
@kdcarchitects
Grand opening of "The Deck" Franklin Creek Sports Complex at The Landings Club on Skidaway Island in Savannah Georgia.
#clubhouse #design @LandingsClub @ChoateCo @jbanksdesign @camachoassoc @TharpeEng @Wood_Partners @GablerYoungston
Fitness is an ongoing national trend. Kuo Diedrich Chi (KDC) can help your club incorporate and customize. See yet another magazine publication mentioning KDC:
#golf #clubhouse #design @CMAA @DiscoverBalsam
Build more at your club for less. KDC featured in an article on budget remodeling:
#Golf #clubhouse #design
Kuo Diedrich Chi Architects agrees!
#golf #clubhouse #design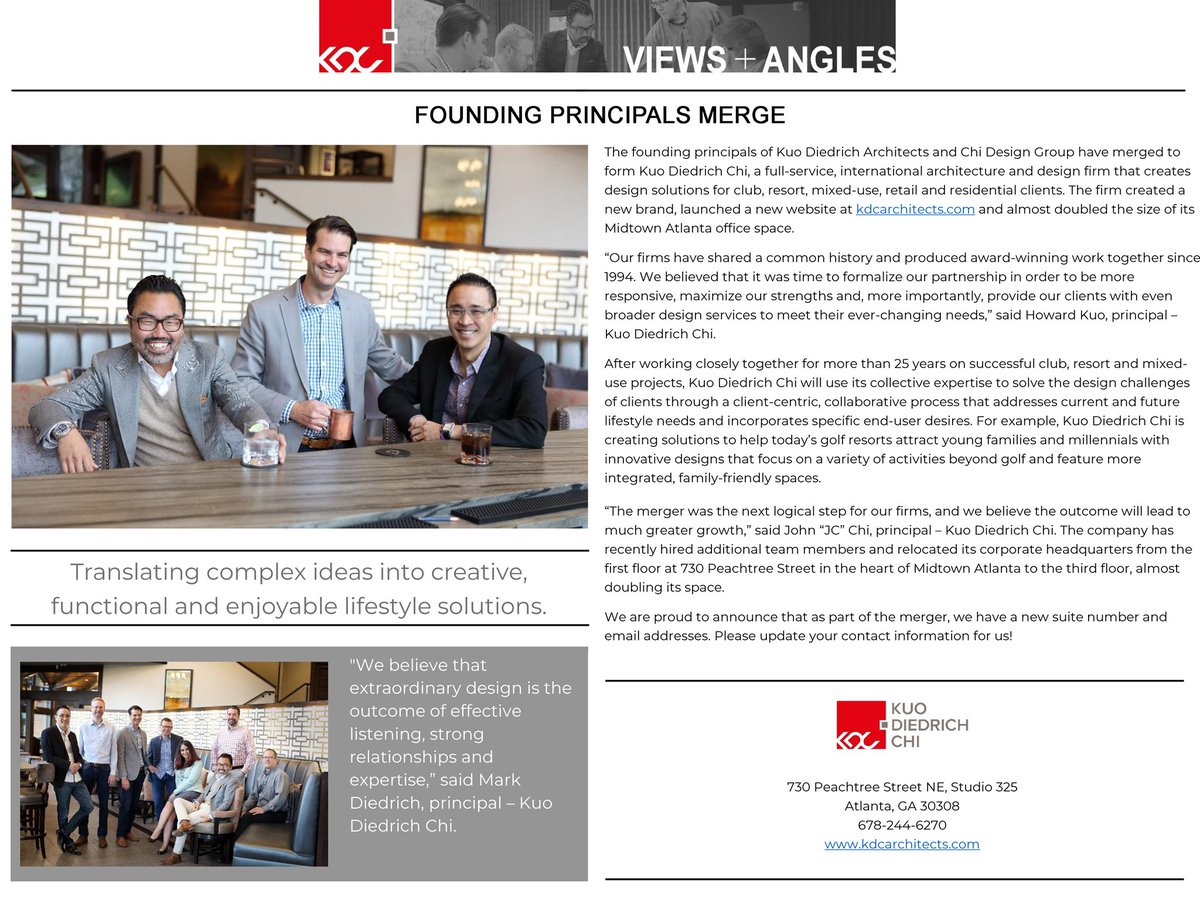 After almost 16 years as Kuo Diedrich Architects, we are now Kuo Diedrich Chi Architects!